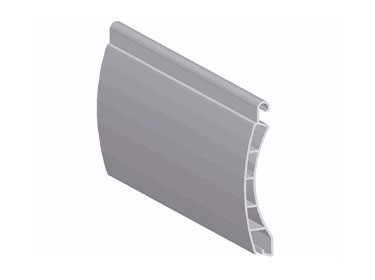 In the building and construction field, there mainly has two kinds of concrete formwork sheets: temporary formwork and PVC permanent formwork.
But, what's more about concrete formwork?
What is Temporary Formwork?
Temporary formwork is the traditional using ways which has long been a mainstay of the industry. It is a temporary but reusable formwork that is removed from around the concrete once it is laid and completely cured.
What is PVC Permanent Formwork?
PVC Permanent formwork is a relative new to the world of the building and construction field. It is produced by plastic extrusion profiles according to the customized pvc extrusion mold, sometime we call it pvc permanent formworks directly. However, its effectiveness has seen it adopted by Solutions Built and the rest of the world with lightning speed.
What Are the Benefits of PVC Permanent Formworks?
It is not like the traditional temporary formwork, pvc permanent formwork stays in place, playing as an additional stabilizer, making it an appealing alternative to precast concrete and temporary building methods. In a nutshell, the process uses hollow panels in place of traditional block and brick work. These hollow panels are then filled with concrete, remaining in place forming a permanent structure.
What's more, In addition to providing extra stability, pvc permanent formwork protects concrete from any deterioration that might be caused by surrounding soil it comes into contact with.
PVC permanent formwork has largely been used in the laying of horizontal slabs. But now, with new procedural and technological advancements it's possible to pour vertically and use the permanent formwork to create walls.
It also reduces the time and processes required for both commercial and residential builds. Safer sites for workers, quicker project turnarounds and reduced costs; these are areas of paramount importance to any reputable construction company, and to the customer.
Lumei construction material focus on rigid pvc customized extruded profiles for Permanent Formworks. In-line punching for pvc permanent formwork; hard and soft extruded technology; Laser printing for your own company logo…one stop solution supplier for commercial and residential buildings.