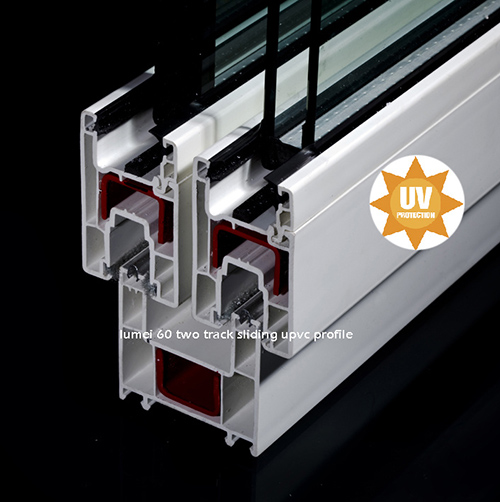 External layer highly uv resistance uPVC profile is one of the new-style economical profiles designed for cost saving purpose. In short, this kind profiles are co-extruded with a protective layer on profile's surface in order to be uv protection、anti-ageing and prolonging window's service life.
Based on the traditional production techniques, the special production formula used on profiles could maximum improve the performance of anti-uv-ray . Its advantages are as follows:
1.Cost saving, the maximum can be 27%.
2.Optimizing the Insulation and flame retardant performance of PVC.
3.Thickness only around 0.15mm, it does not increase the weight of profile.
4.Profile surface is smoothly and color Inside equals outside.
5.Long time weather resistance, a strong anti-aging property in 6000 hours.
6.Unique production formula, CE certificated, Free of hazardous substances to keep your family health.